塔格瑞斯,塔格瑞斯薄膜片AZD9291(Tagrisso filmcoated tablets)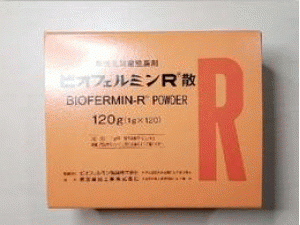 药店国别:无
产地国家:英国
处方药:是
所属类别: 40毫克/片 30片/盒
包装规格: 40毫克/片 30片/盒
计价单位:盒
生产厂家中文参考译名:无
生产厂家英文名:AstraZeneca
原产地英文商品名:Tagrisso filmcoated tablets  40mg/tab 30tabs/bobox
原产地英文药品名:Osimertinib/AZD9291
中文参考商品译名:Tagrisso薄膜片  40毫克/片 30片/盒
中文参考药品译名:塔格瑞斯
曾用名:无
简介
第三代TKI类靶向药物Tagrisso(osimertinib Tablets 中文药名:塔格瑞斯薄膜片)获欧洲批准上市,本品是唯一指定EGFR突变的非小细胞肺癌治疗药物
【英文商品名】Tagrisso
【英文药品名】Osimertinib
【中文药品名】塔格瑞斯薄膜片
【原药品代号】AZD9291
【生产厂家名】阿斯利康
【作用机制】
Osimertinib是表皮生长因子受体(EGFR)的激酶抑制剂,它可逆地结合致某些突变体形式EGFR(T790M,L858R,和外显子19缺失)在浓度比野生型较低约9-倍。在培养细胞中和动物肿瘤移植模型,osimertinib表现出对NSCLC系窝藏EGFR-突变(T790M/L858R,L858R,T790M/外显子19缺失,和外显子19缺失)和,至较低程度,野生型EGFR扩增抗肿瘤活性。
在osimertinib口服给药后血浆中曾被鉴定两种药理学上-活性代谢物(AZ7550和AZ5104在母体约10%循环)与osimertinib有相似抑制性图形。AZ7550显示与osimertinib相似效力,而 AZ5104显示对外显子19缺失和T790M突变体(约8-倍)和野生型(约 15-倍)EGFR的效力。在体外,osimertinib在临床相关浓度还抑制HER2,HER3,HER4,ACK1,和BLK的活性。
【适应证和用途】
TAGRISSO是一种激酶抑制剂适用为the of有转移表皮生长因子受体(EGFR)当用FDA-批准的测试被检测到T790M突变-阳性非小细胞肺癌(NSCLC),患者用EGFR TKI治疗或后已进展患者的治疗。此适应证是根据肿瘤反应率和反应时间在加快审批程序下被批准。继续批准这个适应证可能取决于在验证性试验中临床获益的确证和描述。
【剂量和给药方法】
⑴在用TAGRISSO开始治疗前确证在肿瘤标本中T790M突变的存在。
⑵ 只80mg口服每天1次,有食物或无食物。
【剂型和规格】片:80mg和40mg
【禁忌证】无。
【警告和注意事项】
⑴ 间质性肺病(ILD)/肺炎:发生在3.3%患者。在被诊断有ILD/肺炎患者中永久地终止TAGRISSO。
⑵ QTc间期延长:在有QTc延长病史或倾向患者监视心电图和电解质,或正在服用已知延长QTc间期药物患者. 不给然后在减低剂量重新开始或永久地终止TAGRISSO。
⑶ 心肌病变:发生在1.4%患者。治疗前评估左室射血功能(LVEF)和然后其后每3个月 。
⑷ 胚胎-胎儿毒性:TAGRISSO可能致胎儿危害。忠告对胎儿潜在风险女性和用TAGRISSO治疗期间和最后剂量后共6周使用有效避孕。忠告男性TAGRISSO末次剂量后使用有效避孕共4个月.
【不良反应】
最常见不良反应(≥25%)是腹泻,皮疹,干皮肤,和指甲毒性。
【药物相互作用】
⑴ 强CYP3A抑制剂:如可能避免同时给药与TAGRISSO。如无另外存在,应被密切监视毒性征象患者。
⑵ 强CYP3A诱导剂:如可能避免因为同时使用可能减低osimertinib血浆浓度。
【在特异性人群中使用】哺乳:不要哺乳喂养。
英文版说明
TAGRISSO™ (osimertinib) approved in EU as first-in-class treatment for patients with EGFR T790M mutation-positive metastatic non-small cell lung cancerTAGRISSO™ is the first new medicine to be approved under the European Commission's expedited processApproval based on studies showing objective response rate of 66% and median progression-free survival of 9.7 monthsTumour sample or blood test can determine patients likely to benefit from osimertinibAstraZeneca today announced that the European Commission (EC) has granted conditional marketing authorisation for TAGRISSO™ (AZD9291, osimertinib) 80mg once-daily tablets for the treatment of adult patients with locally advanced or metastatic epidermal growth factor receptor (EGFR) T790M mutation-positive non-small cell lung cancer (NSCLC).Osimertinib is indicated for patients with T790M mutation-positive NSCLC, irrespective of previous treatment with an EGFR tyrosine kinase inhibitor (TKI). Eligibility for treatment with osimertinib will be dependent on mutation status, to be determined through a validated diagnostic test based on a tumour tissue sample or plasma. Availability of a blood-based test for circulating tumour DNA (ctDNA) means that physicians and patients have multiple options to test for a T790M mutation.Sean Bohen, Executive Vice President, Global Medicines Development and Chief Medical Officer at AstraZeneca, said: "Osimertinib defines a new generation of targeted EGFR-TKI treatments, and the European Commission's expedited approval reflects the importance of this innovative medicine for addressing the needs of patients with lung cancer who have the T790M mutation. We are now building on our understanding of the clinical activity of osimertinib to explore its full potential in patients with EGFRm lung cancer in multiple treatment settings."Dr Matthew Peters, Chair of the Global Lung Cancer Coalition, added: "It is an exciting time in the care of patients with lung cancer. The ability to precisely characterise patients who have different types of lung cancer based on genetic mutations, and predict their response to targeted treatments, offers a more accurate and efficient approach to lung cancer care. Patients with common sensitising EGFR mutations and the separate T790M have disappointing responses to standard treatments. Testing for the T790M status of lung cancer patients, using either a tumour sample or a simple blood test, and directing patients towards a medication such as osimertinib that is specifically designed for their pattern of mutations, offers greater prospects for durable treatment outcomes."Mutations in the EGFR receptor can lead to uncontrolled cell growth and tumour formation. Osimertinib targets both the EGFR mutation that triggers cancer development and T790M, a mutation that makes tumours resistant to existing treatment with EGFR-TKIs. Nearly two out of three patients with NSCLC whose disease progresses after treatment with an EGFR inhibitor develop the T790M mutation, for which treatment options are limited. A small number of patients (approximately 3-5%) have the T790M mutation at NSCLC diagnosis.The EU approval for osimertinib is based on data from two Phase II studies (AURA extension and AURA2) and the AURA Phase I expansion study, which demonstrated efficacy in 474 patients with EGFRm T790M NSCLC who had progressed on or after an EGFR-TKI. In the combined Phase II studies, the objective response rate (ORR, a measurement of tumour shrinkage) was 66%, and in the Phase I study it was 62%. Progression-free survival (PFS) was 9.7 months in the combined Phase II studies and 11 months in the Phase I trial. Median duration of response (DOR) in the Phase I study was 9.7 months, and in the combined Phase II studies, median DOR was not reached.The most common adverse events based on data from the two AURA Phase II studies were generally mild to moderate and included diarrhoea (42% all grades; 1.0% Grade 3/4), rash (41% all grades; 0.5% Grade 3/4), dry skin (31% all grades; 0% Grade 3/4) and nail toxicity (25% all grades; 0% Grade 3/4). Warnings and precautions include interstitial lung disease and QT interval prolongation.The EU marketing authorisation was received through the Accelerated Assessment procedure of the European Medicines Agency (EMA). This approval follows US Accelerated Approval granted in November 2015 and availability in the UK under the Early Access to Medicines Scheme in December 2015. In Japan, osimertinib was granted Priority Review by the Pharmaceuticals and Medical Devices Agency (PMDA). Interactions with regulatory authorities in the rest of the world are ongoing.NOTES TO EDITORSAbout Non-Small Cell Lung Cancer (NSCLC)Lung cancer is the leading cause of cancer death among both men and women, accounting for about one-third of all cancer deaths, and more than breast, prostate and colorectal cancers combined. Patients who have the EGFRm form of NSCLC, which occurs in 10-15%of NSCLC patients in Europe and 30-40%of NSCLC patients in Asia, are particularly sensitive to treatment with currently available EGFR-TKIs, which block the cell signalling pathways that drive the growth of tumour cells. However, tumours almost always develop resistance to treatment, leading to disease progression. In approximately two-thirds of patients treated with the approved EGFR-TKIs, gefitinib, erlotinib or afatinib, this resistance is caused by the secondary mutation, T790M.About osimertinibOsimertinib 80mg once-daily tablet is the first medicine indicated for the treatment of adult patients with metastatic EGFR T790M mutation-positive NSCLC. Non-clinical in vitro studies have demonstrated that osimertinib has high potency and inhibitory activity against mutant EGFR phosphorylation across the range of clinically relevant EGFRm and T790M mutant NSCLC cell lines with significantly less activity against EGFR in wild-type cell lines.Osimertinib is being compared with platinum-based doublet chemotherapy in the confirmatory AURA3 Phase III study in patients with EGFR T790M-positive, locally advanced or metastatic NSCLC who have progressed after EGFR-TKI therapy. It is also being investigated in the adjuvant and metastatic first-line settings, including in patients with brain metastases, and in combination with other compounds.